Don Norman, the renowned author of The Design of Everything, has once cast light upon the recipe for successful designs that can be applied to manifold domains, including fashion jewelry:
"It is not enough that we build products that function, are understandable and usable; we also need to build products that bring joy and excitement, pleasure and fun, and, yes, beauty to people's lives."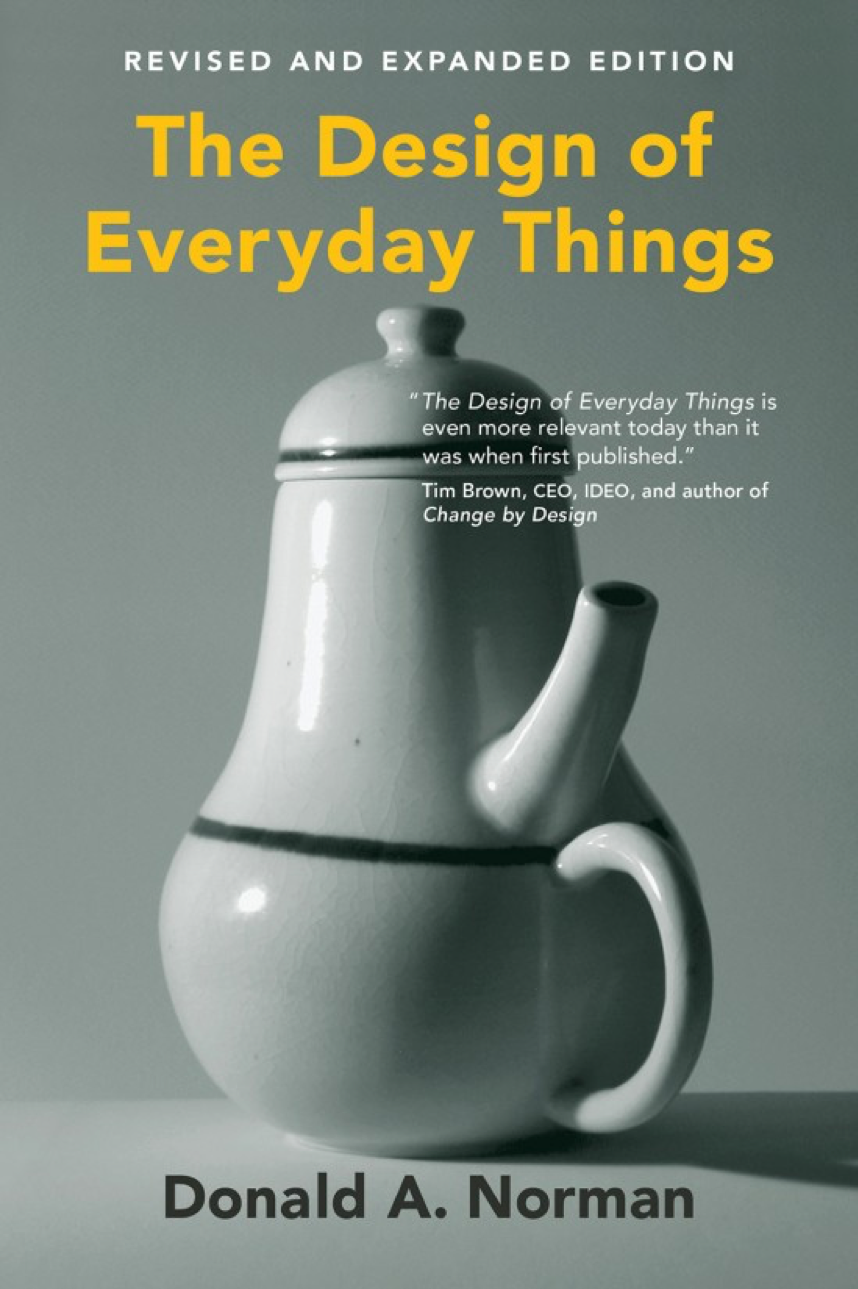 A fully updated and expanded edition of Don Norman's classic and influential work, which pioneered the application of cognitive science to design.
These precious qualities of jewelries and remarkable enjoyments they bring to people hinge upon jewelry designers and their craftsmanship. As jewelries have been one of the "apples in people's eyes" since ancient times and with increasingly rapid development of jewelry industries in the modern era, demands of original designers from myriad jewelry brands of household names like Cartier have been surging, not to mention ones from various popular and emerging types. Besides, "jewelry designer" has already become the prioritized career choice for a vast majority of young people who have injected the new blood and vibrant creativities into the jewelry domain. When it comes to jewelry's associated culture, its increasing localization has steered the sequent designs to different as well as identifiable development tracks. In a response to persistent innovation requested by the contemporary era, JEWELRY HUNT, as the first global vertical industrial Internet platform in fashion jewelry, has been dedicated to offering one-stop services, ranging from the designing service of turning creative ideas into tangible products, to the smart manufacturing service of from individual to mass customizations, and to the sales service of matching and adjusting from regions to the globe. We are constructing a broad space where jewelry designers, fashion buyers and all jewelry lovers are able to brainstorm their ideas.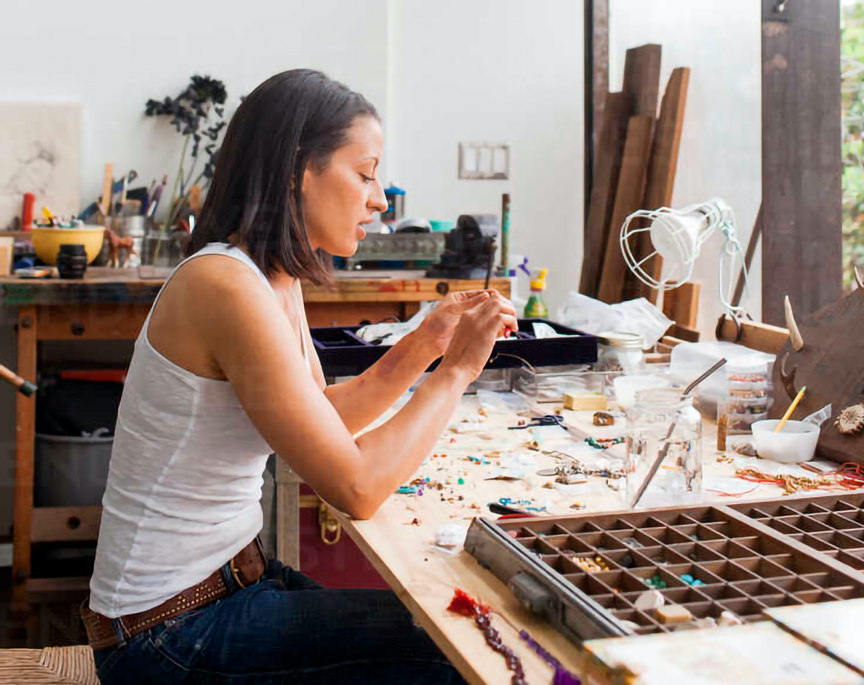 Now, follow us! JEWELRY HUNT is going to share several viewpoints with regard to the crucial factors at play in jewelry designs, the utmost importance of jewelry designers and the future trend of jewelry designing.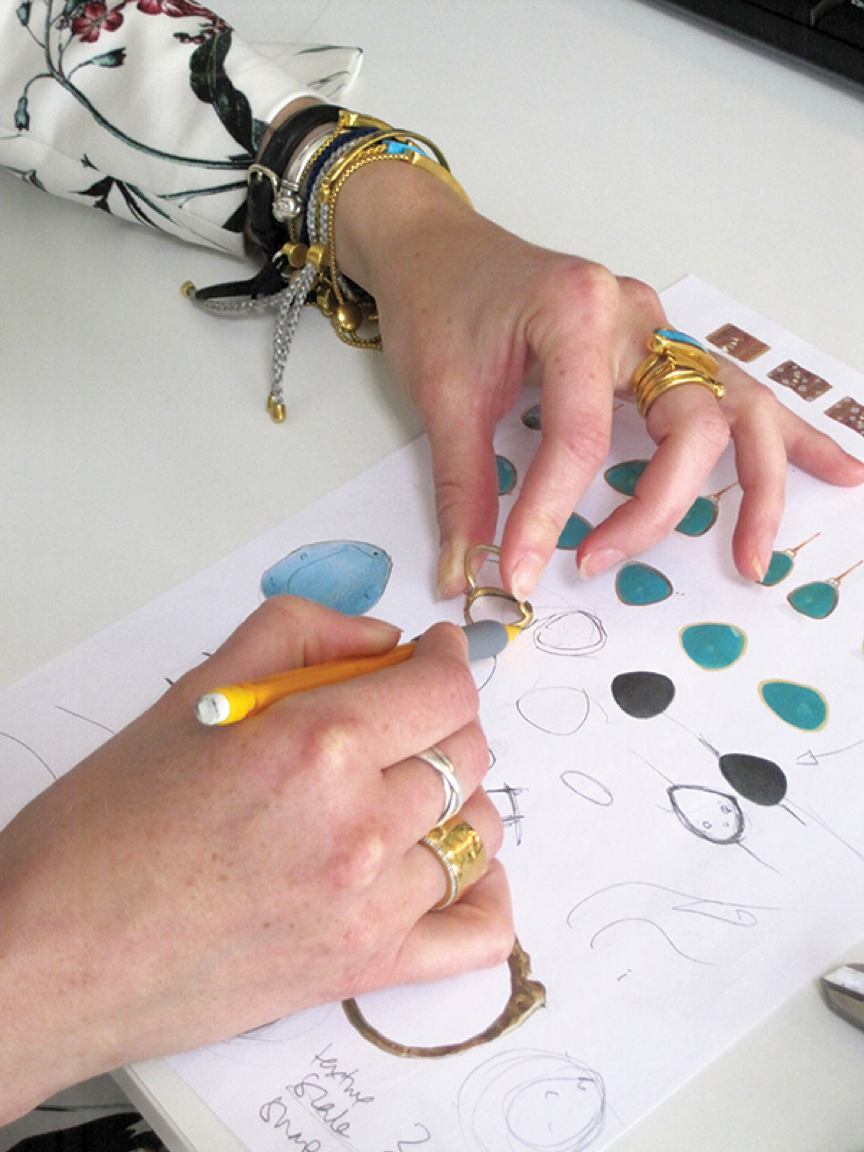 Crucial Factors at Play in Jewelry Designs
It is infallible that jewelry designers should first and foremost have the raw materials at their fingertips before they embark on designing. On that basis, their optimizations of materials equals bringing beauty into sharp relief and "turning over a new page" of jewelry. On that account, designers' levels of craft and their attitudes towards aesthetics play a critical role in jewelry design. In addition, in view of requirements of jewelries to present distinctive yet orderly-structured lines, to display a sense of flowing and given the practicality of craft, contemporary jewelry designers have worked out jewelries of novel and ever-changing styles that are at the beginning the product of cultural differences. Nevertheless, with globalization continuing to penetrate in our lives and the integration between Chinese and western cultures, designers have jumped outside the box and begun not to restrict themselves to be solely region-oriented. They have jewelry styles and design principles oriented towards consumers' demands. Therefore, highlights should be shifted towards the mindset of designing. Most designers from JEWELRY HUNT TEAM have left their footprints in many parts of the world. In deep contact with cultures of different regions, particularly a kaleidoscope of locals' design minds, our designers have reinforced their insights and cultivated more profound and distinctive perspectives. For instance, our novel and ambitious designer Mima Pejoska from Macedonia, has reaped bountiful harvests from her travels as a jewelry design teacher between European nations and America. Her colorful experiences have showered her with first-hand information of diverse cultures and experience of cutting-edge fashion, which has initiated infinite possibilities for her own jewelry designs. Like an adventurer in the jewelry domain, this designer dares to choose and change the seemingly eccentric materials from time to time. In the course of designing, her insistent pursuit for vacant, silk-like and reticulated materials and structures has contributed to her successful combination of traditional art and avant-garde fashion, which is an eye-opener imprinting an indelible impression upon jewelry lovers.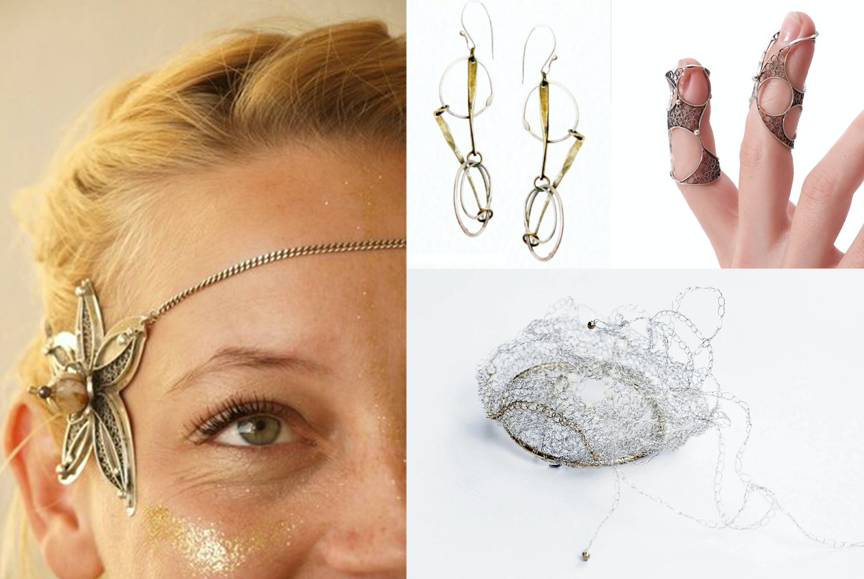 Mima Pejoska, from Macedonia, has reaped bountiful harvests from her travels as a jewelry design teacher between European nations and America.
The Utmost Importance of Jewelry Designers
Despite the beauty inherent in natural jewelries, these crude materials entail designers' craft to be transformed into awesome and brand-new designs. "Uncanny craftsmanship", "Magic in transforming the obscure into the marvelous" and other credits have been lavished for those designers' coveted gifts. For one thing, the masterpiece is the microcosm of designers' minds. For another, it is also an epitome of their characteristics. As has been noted, before the first stroke of design, designers are buried in deep and comprehensive thoughts for plural aspects like raw materials, crafts, cuttings, and to name but a few. On some occasions, they even have to undergo meticulous observation and contemplation to ensure that they can complete designs without interruption. The whole smooth craft process, where jewelries' charms have gradually unfolded stoke by stroke, JH designers excel not only in integrating captivated foreign cultural elements into their jewelry designs, but also, on the basis of their own understandings and judgments, in balancing these seemingly incongruous elements and having all of them fully and appropriately displayed in their works. That is the case with JH's talented Italian designer, Pierluigi Difrancesco who has skillfully balanced the initially discrepant elements and constantly renewed clients' enjoyments of fashion jewelries. His gorgeous and eclectic mixtures of punk with Japanese minimalism, hip-hop culture with street style and other fashionable works are the ones JEWELRY HUNT has been proud of and endeavoring to promote to our clients on the same wavelength.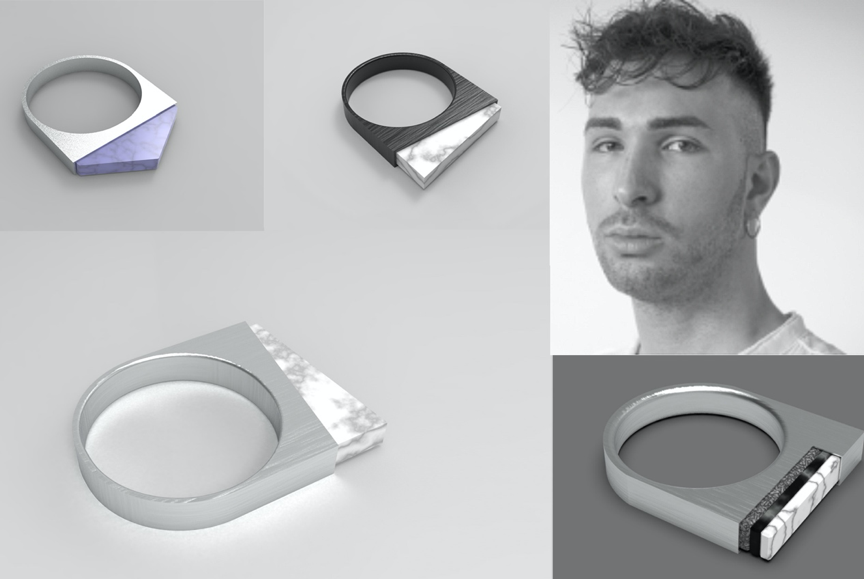 Pierluigi Difrancesco, who has balanced the initially discrepant elements and constantly renewed clients' enjoyments of fashion jewelries.
The Analysis of Future Trend of Jewelry Design
Jewelry design has been inclined to customization. With years of development and facing ever-changing demands, jewelry design has shifted its focus and been oriented to the young and customization. Individual customers' growing and diversifying demands have ushered in a new era for the pursuit of fashion. At the same time, jewelry designers have had their styles gravitate towards individualism and innovation. Just as JH's designer Vernon Wilson has pointed out, blessed are the flexible, for they shall not be bent out of shape. These smart designers add fashion elements into the tradition when designing jewelries that are more in tune with contemporary themes and that are more appealing. What's more, styles and colors have been diversified. Recent days have witnessed a rapid increase in jewelries which is mainly driven by marriage. The relevant needs for differentiating styles have challenged and pushed designers devoted to constant innovations and R&D new brands, in a bid to satisfy clients' demands. Besides, jewelry designs have been more apt to stand for their potential clients, which is a product of the contemporary era featuring customization. Aside from consumers' demands, Jewelry designers will consider the frequency of wearing, collocation, intention, occasion and other objective factors for deciding the most suited style, which highlights its wearer's individuality and intention for wearing and promotes the international range of vision to be widely applied.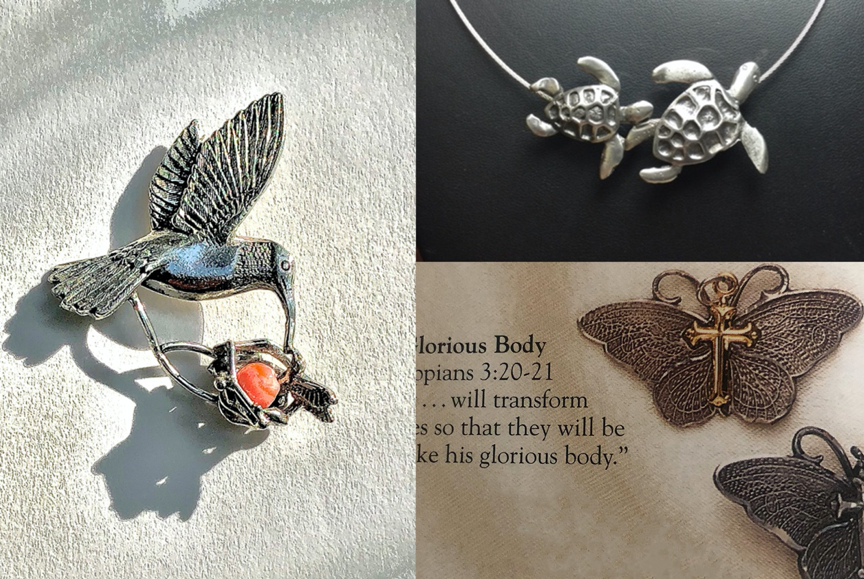 Vernon Wilson's design works. Handmade.
As for JEWELRY HUNT TEAM, we gather a group of ambitious and enterprising members who not only possess different professional knowledge and capacity but also are filled with vigor and vitality. Furthermore, we have been cooperating with designers from 30 regions and countries across five continents. We are able and bound to initiate infinite possibilities and we are sparing no effort to design and channel jewelry works in line with the fashion tastes and perceptions of beauty of all JH's fashion jewelry buyers and clients.In a nutshell, constant changes of jewelry designs are not only in place to answer the call of this multi-dimensional society, but also to cater to the individualization of consumptions. Individualized jewelry designs, standing for their potential clients, own their unique voices for fashion and are in store for designers' creativity and creation. We, Jewelry Hunt, is an immense platform that is filled with infinite possibilities and where flock and abound excellent jewelry designers varying from young and stylish members to experienced and professional experts. All our members are willing to compete and cooperate with distinctive designing skills and are ready to draw experience from each other. With JH's consistent endeavors and JH designers' sprouting creativity, we are bound to prompt fashion jewelry to progress in a steady way.